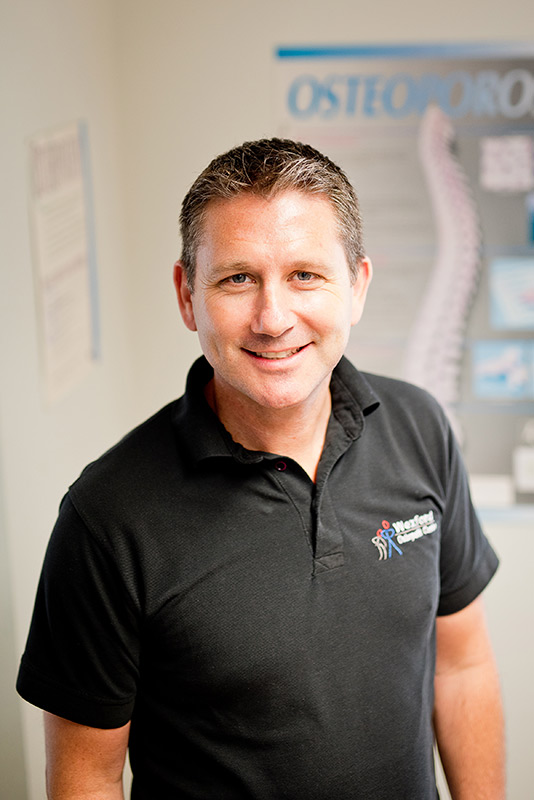 Philip E.J. Jeffares, B.Sc. (Ost) MRO
Philip qualified with a four year Bachelor Of Science Degree in Osteopathy from the British School of Osteopathy in London in1993.
He is a Registered Osteopath with The Osteopathic Council of Ireland (OCI).
After qualifying nearly 25 years ago, he worked in various practices in the UK doing Locum Work. He then moved to New Zealand in 1994, where he worked in Palmerston North for one year, and moved to Hawkes Bay for another year, both in Private Practice.
In 1996 he worked in Brisbane, Australia for that year in Private Practice.
He then set up his own Private Practice in Wexford in 1997. While running this practice, he also worked with Dr. Derek Forde in The Slaney Medical Centre from 1999 until 2005.
In 2005, he established the Wexford Osteopathic Centre in Killeens, Wexford town.
Philip has developed his Osteopathic skills over the past 25 years, keeping up to date  attending many courses/conferences, amounting to at least thirty hours CPD (Continuing Professional Development) per year.
He is not only a member of the OCI, but also an associate member of theFootball Medical & Performance Association U.K., and a member of the Academy of Physical Medicine U.K.
He has a special interest in treating and trying to resolve chronic recurring dysfunctions of the body and its mechanisms, in Sport and in the general public of all ages. He was Physio/Osteopath with the Leinster Junior Rugby team 2000-2007, and locum to Leinster U18 team in 2008. He has also worked with Carlow, Waterpark and Enniscorthy Rugby teams.
Following the birth of his children, Alfie and Anna, in 2005 and 2007, Philip had to take a step back from Sports teams.
In 2015, Philip got involved with the St. Martins GAA, and continues to look after the injuries of the Senior Men's football and hurling teams, who won the Wexford Senior Co. Hurling Final versus Oulart in 2017.
Philip has had the benefit of working with great Osteopaths in the past and present, at the Wexford Osteopathic Centre. He enjoys having a good working relationship with many of the Wexford GPs, Physiotherapists, and other health professionals, for further referral if necessary.